We all might have experienced a situation where a friend or a family member asks you to become a cosigner. Before saying yes, it is best to know what you are getting into. Typically, when you consider cosigning for an auto loan, you are agreeing to repay the loan amount if the primary borrower stops making payments. While you agree to it, the risks outweigh the benefits. You may consider it as a way of improving your credit score, but do not delve into it before fully understanding the risks associated with it.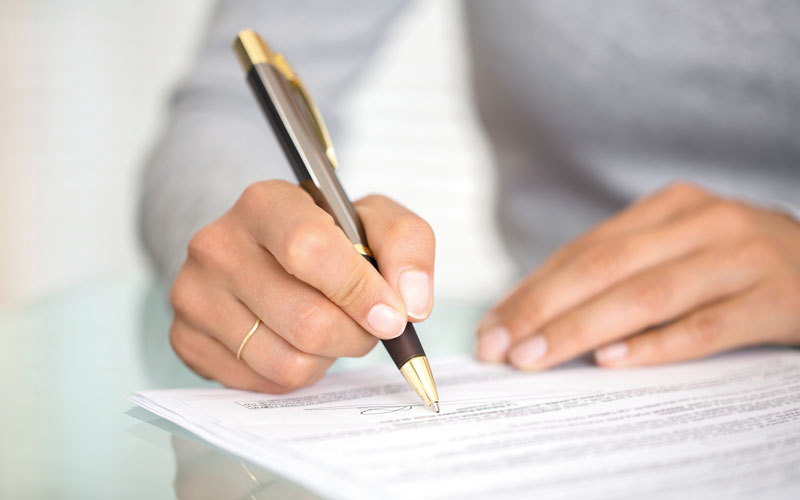 Risks associated with Cosigning an Auto Loan
1) Damaged Credit Score
Earning a good credit score requires decent effort. When you become a cosigner, any form of delay or non-payment of the auto loan will reflect on your credit report. Inability of the primary borrower to make the payments can decrease your credit score. Also, your debt-to-income ratio increases when you become a cosigner. Ideally, a debt-to-income ratio should not be higher than 36 percent. Being a cosigner increases your debt against your income. And, your credit score decreases due to increased debt amount. Therefore, if the borrower has a poor credit history, rethink your decision.
2) Enforceable Legal Judgments
When the primary borrower is unable to repay the loan, the lender may take legal action against the cosigner. Also, there is a high probability that you are sued before the primary borrower. It is because you are likely to repay the loan amount fast in order to protect your credit score. In case, the primary borrower is unable to repay the loan, a cosigner's assets and salary can be in jeopardy as the lender can claim his assets.
3) Reduced Credit Ability
When you are a cosigner, other lenders see you as someone who has already agreed to guarantee a loan. The lenders assume that you are already making monthly payments on the loan you have cosigned for, thereby leaving little money to make payments for a new loan. Thus, a new auto loan approval might become difficult for you.
Does it make sense to become a Cosigner?
While it may not be a financially sound decision to become a cosigner, you can agree to it when you are in a position to afford the risk. If you have a good amount of surplus cash or possess substantial assets to repay the loan amount of the primary borrower, you can think about it. Also, if you will be using the car, it makes sense to say yes.
Cosigning an auto loan may look like a lucrative method to improve your credit score. However, it can mean all risk and no reward when you have to deal with a damaged credit score, enforceable legal judgments and reduced credit ability.
Save yourself from becoming a cosigner. Suggest EZ Auto Finance to your friends and family members. The online auto financing company is experienced in handling bad credit car buyers without cosigner. Applying for no cosigner auto loans is easy and affordable with the company.
Latest Blog Posts
How to Secure a No Cosigner Auto Loan?
Having a cosigner has its own advantages. It acts as a risk protection for the borrower and thus lenders tend to favor them. The lender feels assured that the risk is not too high. The amount of vehicle loan is also based on the credibility and annual income of the co-signer. The rate of interest offered by the lenders are also comparatively less. Read more...
Guaranteed Approval on Auto Loans Is Possible With No Credit Score and a Co-Signer
When you have no credit and cannot find a co-signer, do not worry. There are other factors which can guarantee approval of your no credit no co-signer car loan. This article provides you a detailed understanding of improving your chances, getting instant approval and buying your dream car. Read more...